Meet Chance Monroe. Earth witch. This is an Urban Fantasy series with a continuing storyline featuring the heroine Chance Monroe. This is a first person series as told by Chance herself.
The past makes it personal… 
When the earth shudders, Chance trembles…
Some evils just won't stay buried…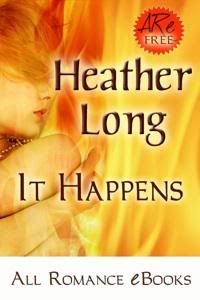 It Happens
My name is Chance Monroe and I'm a Hedge Witch, charged with the protection and healing of my native land, which in this case happens to be Northern Virginia. In times past, my people might have been wise women, druids or shamans. Today, we are simply hedge witches. I went to the Rodell's to do Betty a favor, what I found was an evil borne of blood, tears and Voodoo.
Available now for free download at ARe and OmniLit.