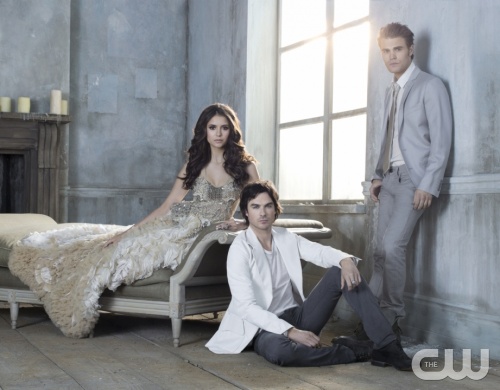 Mark your calendars! September 15!
After a very busy summer during which I had to take an unplanned and unexpected hiatus from writing the Daily Dose, it's September and we're back! Keep an eye on that header up there, we will be doing a little redecorating as we go into the autumn.
Summer in Texas is never very pleasant and this summer with over 60+ days of 100+ weather, it was particularly unpleasant. However, I did get to spend five great days in New York City in late June attending the Romance Writers of America National Conference with two of the greatest critique partners and friends, and so many other awesome writers that I managed to see and so many more that were near misses. But New York was fabulous, from the city, to the weather to the great company and conference.
Scorching July
Back in Texas, I came home to dive into my daughter's frenetic dance schedule (she took six classes), two contract jobs and an intense desire to write. I discovered that if I carried my laptop out early in the morning before the weather went to hell or at least descended further, I could get a lot done. I am proud to say I accomplished three full and complete works:
Romantic Suspense (55K) – Which will need to be expanded for the updated requirements at Harlequin Romantic Suspense
Superhero Novella (25K) – An unexpectedly dark tale with an alpha hero and that's off and submitted to Samhain so keep your fingers crossed
Paranormal/Supernatural Western (82K) – This labor of love was intended to be a novella (yes, novella!), but it took on a life of its own and carried me back to the 1850s in Texas, where the men were hot, the trails were long and you needed a horse to get from point A to point B most of the time. This will release November 1 in eBook and in print for the spring, so keep your eyes peeled.
So that was my July and August. About mid-August I got laid off from the day jobs, which is a bit of a blessing in disguise. I am getting my writing reorganized and really focusing. September has one novella already up and ready for me to write with the third and final Chance Monroe (Prime Evil and Seismic Evil) waiting in the wings. I hope to have Buried Evil finished and submitted for a spring release, as always, I'll keep you posted!
Make Way for Autumn
Back here at the Daily Dose, I've got lots to chat about, great guests and as always, never forget that as we close in on the winter months (please let us be closing in on them) we will be hosting our annual Daily Dose Giveaway with great books, giftcards and other presents for the people you love! Oh and don't miss me over at ReelVixen.com every Wednesday as I discuss, debate and poke at paranormal television great and small.
In the meanwhile, I will leave you with these gorgeous The Vampire Diaries episode images as we begin the 14 day countdown to the return of season three. Be sure to drop a comment and let me know how your summer was! I've missed you all!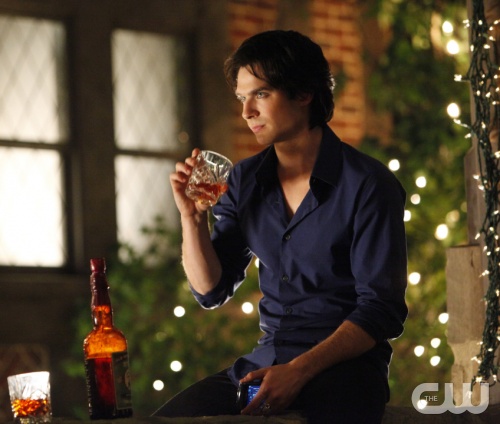 Why doesn't Elena unwrap Damon…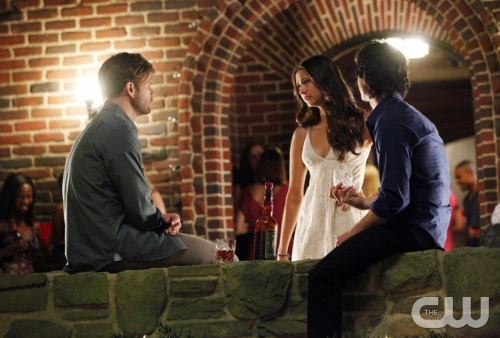 Really glad Alaric is sticking around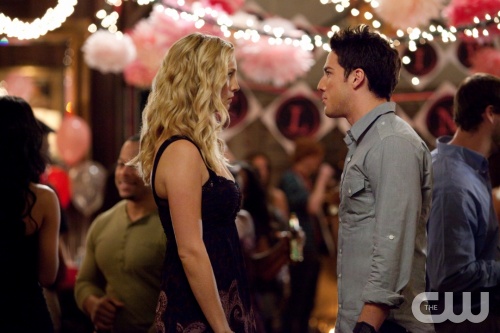 And in the romance I am so ready for category…