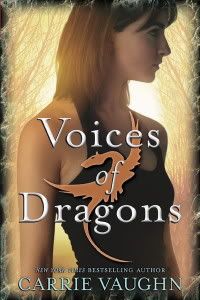 Friday, my daughter and I are getting on the road for our Spring Break exodus to the capitol. The trip will be half for fun and half for research. As you may know, Prime Evil is set in Northern Virginia. My current WIP, which continues the adventures of Chance Monroe also take place in the state. Since I moved away more than five years ago, I wanted to get back to the roots of the tale. In the meanwhile, the road trip means the kiddo and I need audio books for iPod.
Road Trip Audio Books for iPod
As you may recall last year, Harry Dresden broke my CD player in the car and I've not had the chance to replace it yet. So for the road trip, the daughter and I have been debating what audio books will make it on the iPod so that we can both listen and enjoy. We could definitely use your help in narrowing it down, so we're looking for any suggestions and ideas you may have. In the running are:
Harry Potter and the Goblet of Fire by J.K. Rowling
Fool Moon by Jim Butcher
Prom Dates from Hell by Rosemary Clement-Moore
Boys are Dogs, by Leslie Margolis
Bloody Jack, Being an Account of the Curious Adventures of Mary "Jacky" Faber, Ship's Boy, by L.A. Meyer
Chronicles of Ancient Darkness series, by Michelle Paver
Artemis Fowl by Eoin Colfer
The Princess Diaries by Meg Cabot
Alanna: The First Adventure by Tamora Pierce
Anne of Green Gables by L.M. Montgomery
As you can see, we have a wide range of fantasy to classic to modern day fairy tale. I can listen to just about anything. If you have any suggestions or recommendations, I'd love to hear them. Just remember that the kiddo is a girl, almost 10 and loves Harry Potter, Rick Riordan, Magic Tree House and How to Train Your Dragon currently.
Would love to go with Voices of Dragons by Carrie Vaughn, but that's not out until we're already on the road.
Thanks in advance!