I want to tell you a secret. A little under a year ago, I released Marshal of Hel Dorado. It was an ambitious little project and a labor of love for me. You see, when I started writing it, I absolutely intended for it to be a novella, but then I met the Kane family and Scarlett's brothers and something kind of magical happened…this whole world opened up.
Marshal of Hel Dorado released in October 2011, over Christmas that year, I wrote Cody's story.
Brave Are the Lonely
added new dimensions to this world and filling it in with all these wonderful nuances. But both of these books featured at least one of the Fevered in the lead role, so when it came time to write Micah and Mrs Miller, I worried. Just a little. You see, I knew my main couple weren't Fevered, but I also knew that Micah's story was absolutely next.
So as my year progressed and it came time to write Micah's book, I stopped hesitating and dove in. I trusted those instincts that introduced me to this world and trust me when I say–this book was far more than even I imagined when I began writing it. It took me on a wild ride and three reveals occurred two major ones I never saw coming until the words hit the page.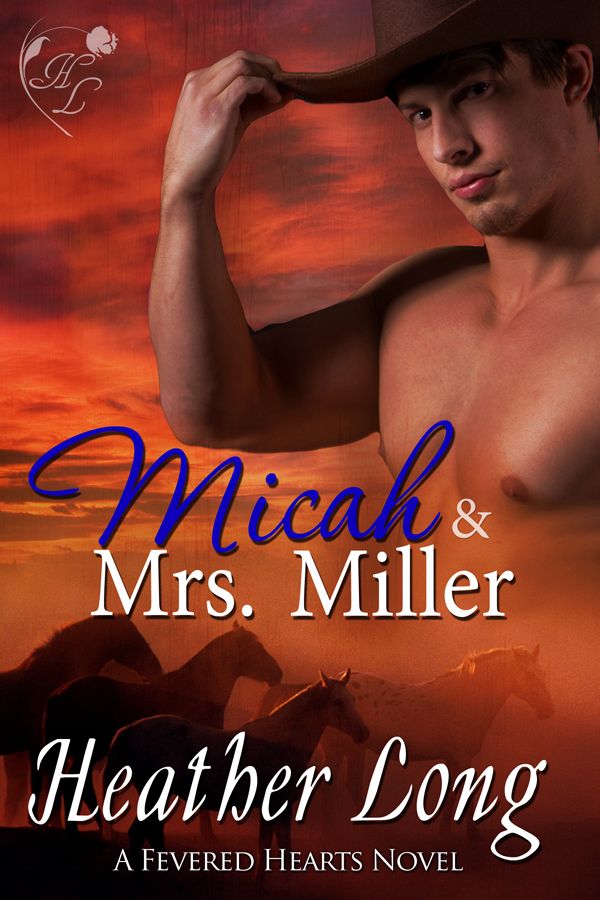 My muse and I would like to cordially invite you to return to Dorado, don't worry if you're a newcomer, we like strangers in this part of Texas. Join the Kanes and the Morning Stars in a wild, wild west that I can only imagine…
Micah & Mrs Miller
When the spirit fever struck a town, a village or an outpost, it left few if any survivors. The white man blamed the Indian saying they used their mojo on them. The Indians blamed the white man for angering the spirits. The survivors knew it didn't matter. The Fevered were forever changed.
A job that needs to be done…
With his older brother Sam preoccupied by the upcoming birth of his child and younger brother Kid recovering from his injuries, Micah Kane has never been so busy—too busy to go to San Antonio and escort home the new schoolteacher—but what his father wants, his father gets. Busy or not, one look at the exotic beauty with her rich European accent and he can't think of anything else.
A woman on the run…
Josephine Miller entered an arranged marriage on good faith. One year of misery later, she discovered a horrifying secret about her husband and fled west. Becoming a schoolteacher in a small Texas town seemed like the perfect way to disappear but Micah's touch awakens a desperate desire that she finds herself helpless to resist.
Darkness, danger and death lurking on the horizon…
An outbreak of the spirit fever, dangerous strangers in town and wild accidents at the Flying K threatening everything they care about, Micah must convince Jo that she doesn't have to run—together they can stand against any storm.
His code. Her secret. Their war.
Available now from Amazon, All Romance eBooks and soon Barnes and Noble.